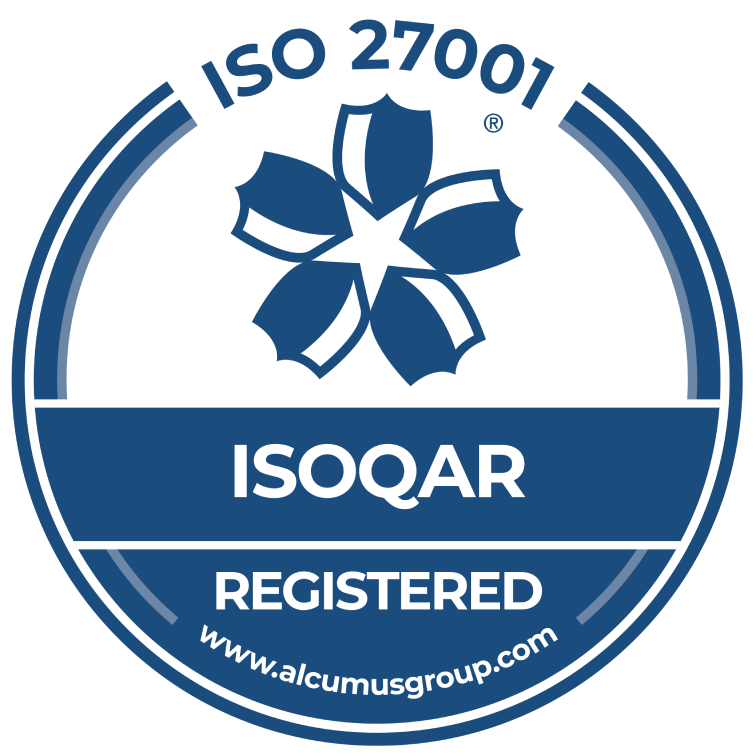 A safe pair of hands – ISO/IEC 27001
A safe pair of hands – ISO/IEC 27001
We are pleased to announce that we are now ISO/IEC 27001 certified!
ISO 27001 is one of the most rigorous and internationally accepted information security standards. It identifies the requirements and specifications for a robust and comprehensive information security management system (ISMS), defining how a business should securely manage and treat information.
After the successful completion of a series of audits, which we are proud to have managed and completed remotely during Covid-19, our ISO/IEC 27001 Information Security Management System has been certified by BSI under certificate number is 9315-ISN-001.
Head of Operations, Saul Branch commented:
The journey to becoming an ISO 27001 compliant organisation has involved every part of the business, from core IT infrastructure to financing. It has given us the opportunity to assess in detail every aspect of the business to ensure that we're carrying out our work in not only a secure way, but in a way that means we're continually evaluating and improving the business not only for the benefit of our clients but for our colleagues and suppliers as well.
Our commitment to the ISO 27001 standard helps demonstrate the importance we attach to information security within STL. We're proud of the trusted relationships we've always held with customers and partners, and of the solid reputation we've built for delivering excellent service. Gaining this certification adds recognition that not only can STL be relied upon to deliver great results, our clients can also be assured we're working in a safe environment with information security at the forefront of our approach.
Achievement of ISO27001 completes a trio of ISO accreditations for STL together with the ISO9001 (Quality Management Systems) and ISO 4001 (Environmental Management Systems).
Talk to us today and find out how we can help with IT Security
STL – connecting business, connecting people.